---
Revolutionary Support
for F-5 and T-38
COC Aerospace is the global leader in service and complete support of the Northrop F-5/T-38 family of aircraft.
---
---
Revolutionary Support
for F-5 and T-38
COC Aerospace is the global leader in service and complete support of the Northrop F-5/T-38 family of aircraft.
Trust. Expertise. Heritage.
50+ years of experience and customers across 40 countries.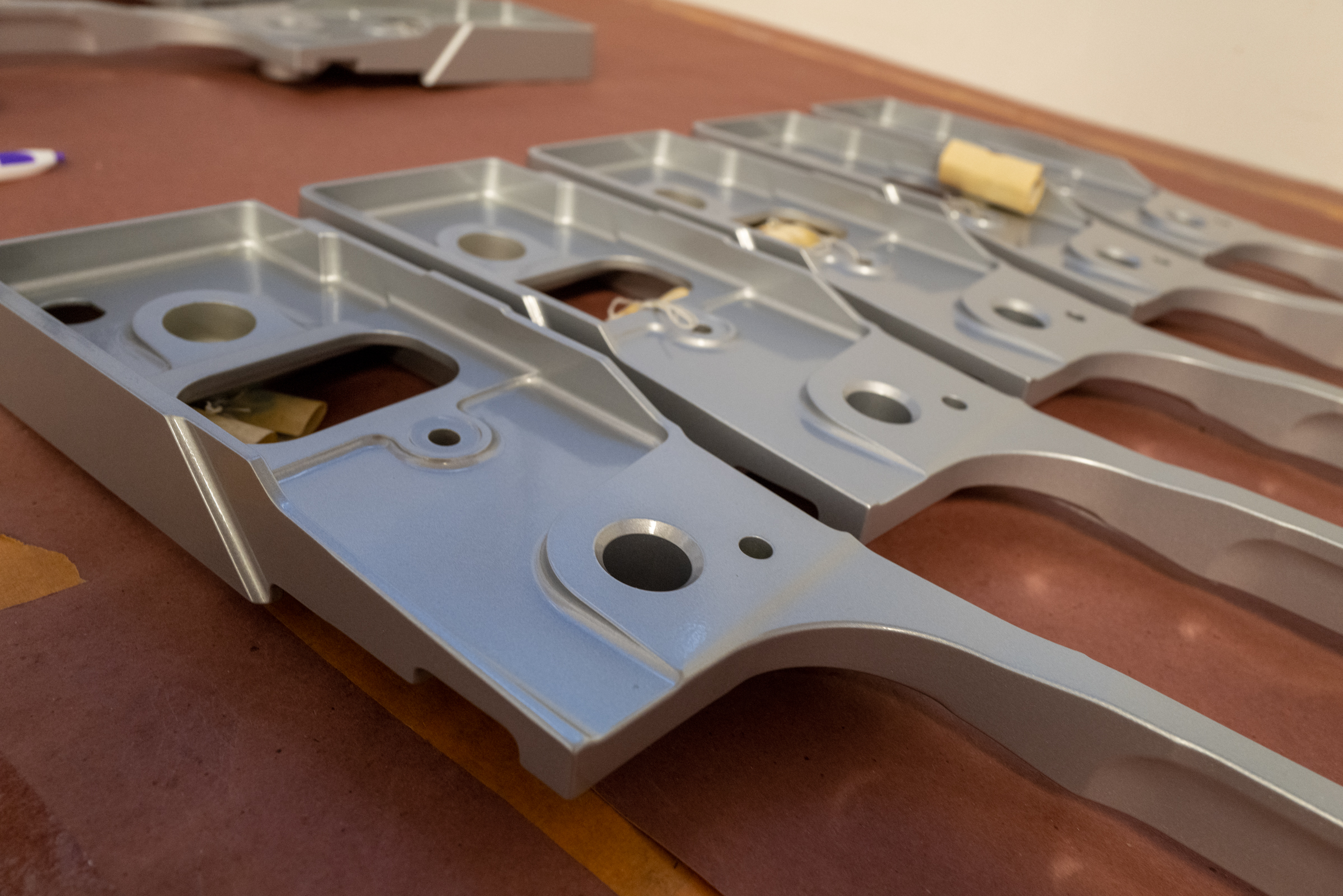 Our customers have come to rely on us to aide them in proactively assessing their respective fleet's impending short and long term operational challenges, including life extension and upgrade needs and devising a plan within their time and budget constraints.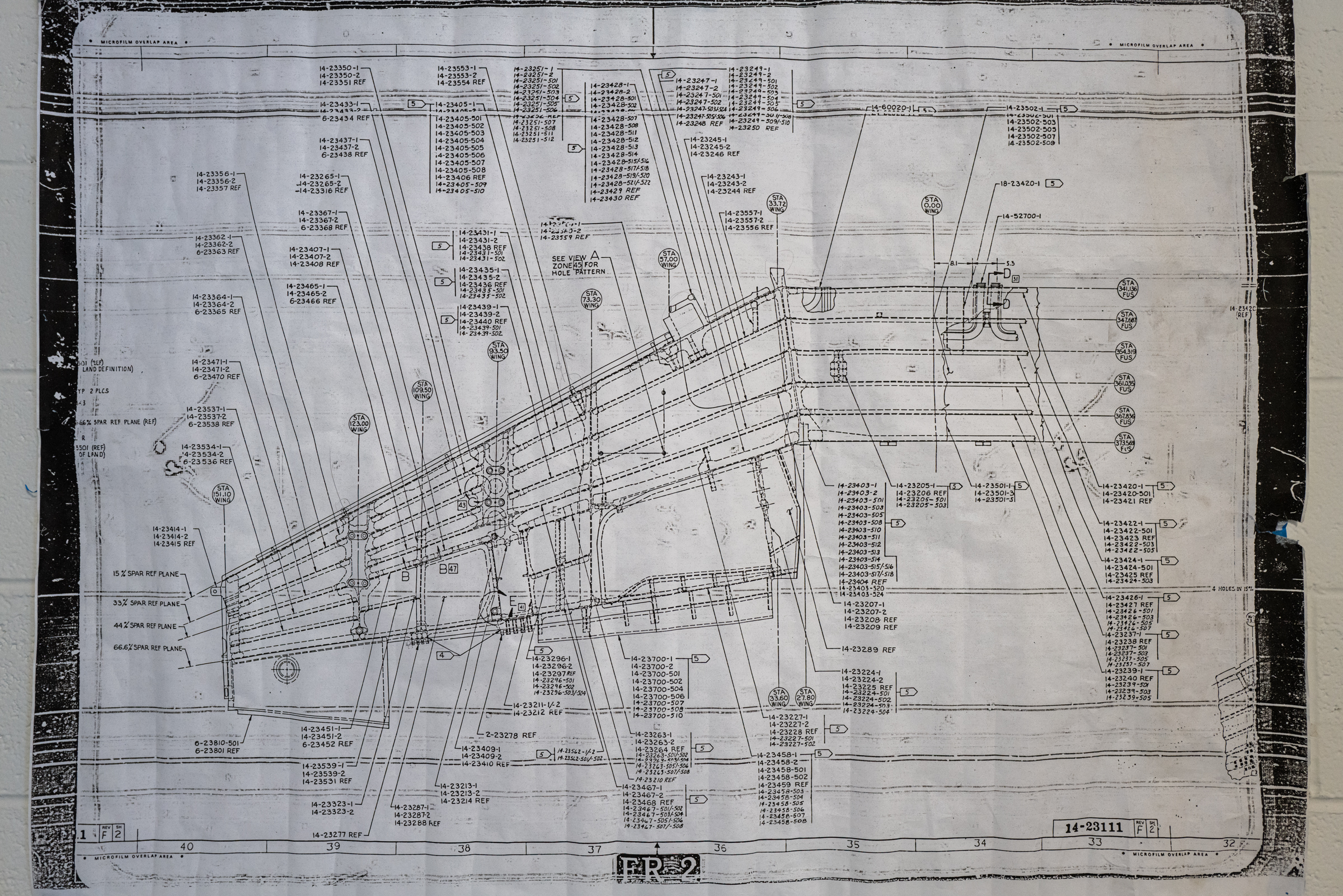 Our customers have been with us for decades because we actively engage with them through frequent in-country visits where we evaluate the needs and provide the proactive solutions they need.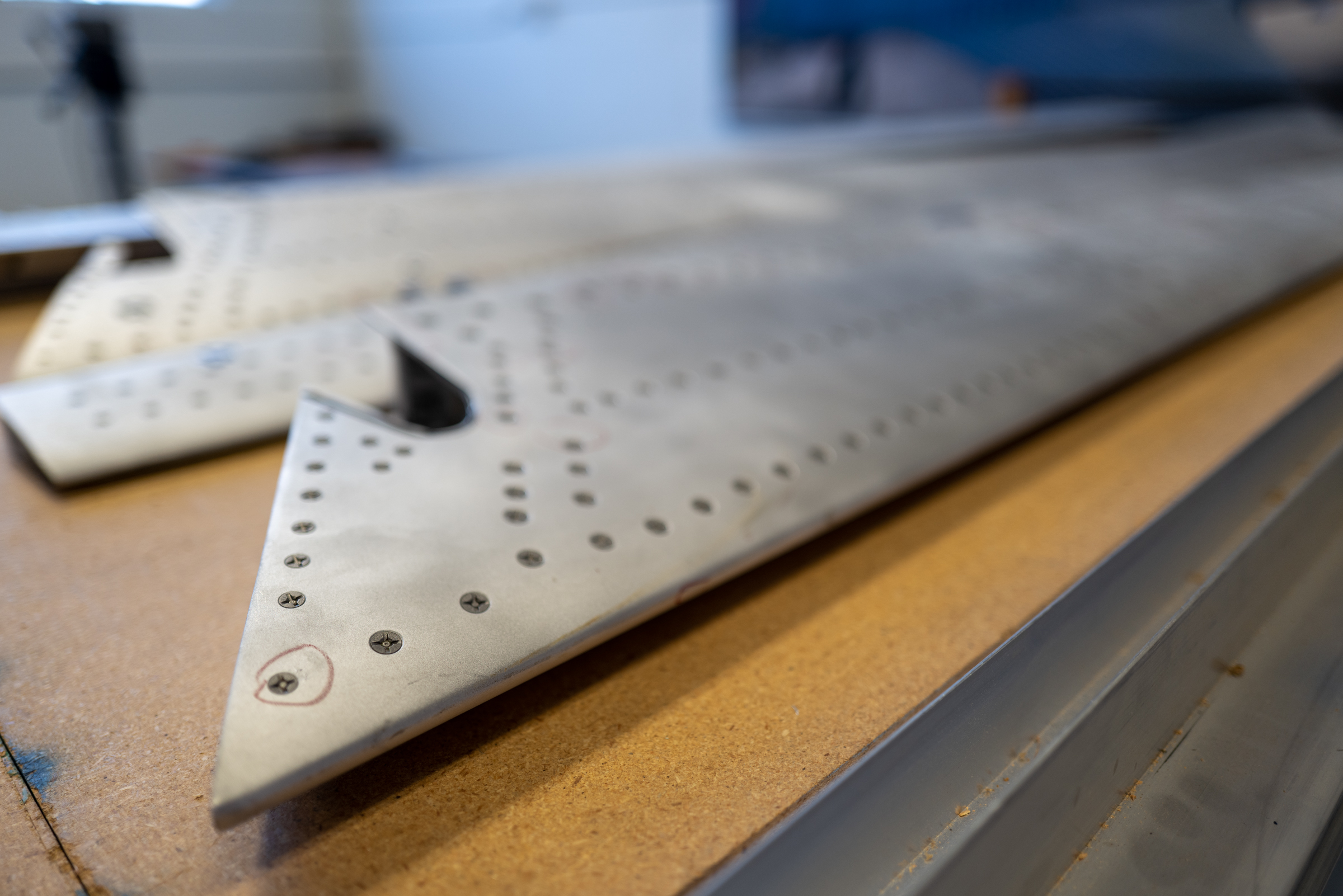 We provide effective Life-Extension solutions including Photogrammetry, Surface Software, Laser Trackers, Electronic Discharge Machining, Video Projected Work Instructions.
Case Studies
Some examples of the work we do.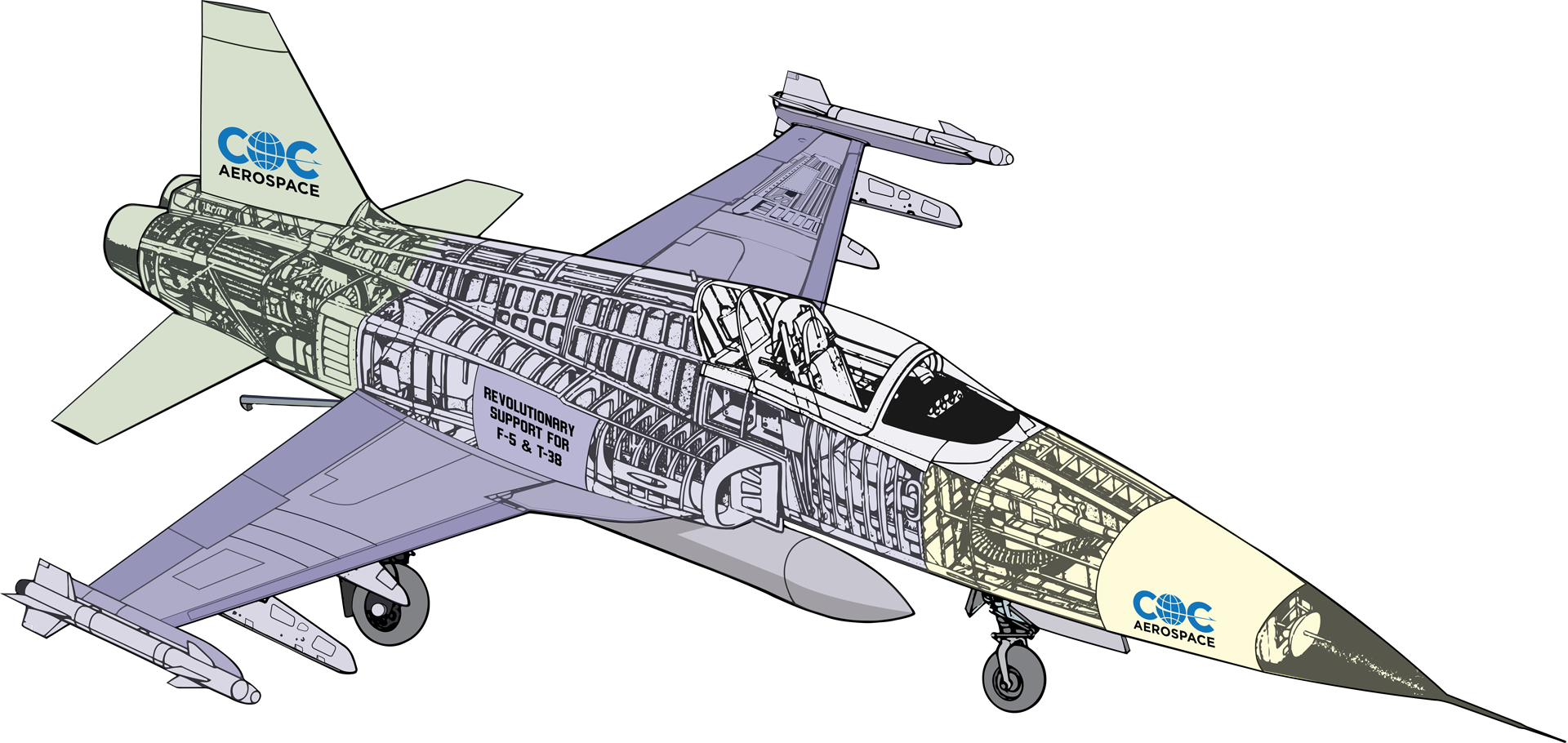 COC Aerospace is focused on only one aircraft type, Northrop F-5. We service 23 countries that still fly F-5 aircraft. We are a family owned company headquartered at Camarillo Airport (KCMA) with offices and shop facilities right on the runway. COC was founded in 1967 by my father, Armando Garville. He was first generation Italian American raised in 'Hells Kitchen' New York. He served 5 ½ years in WWII, awarded two purple hearts, retiring as Captain US Army. His passion for excellence, ethics and integrity live on at COC today.
~ Chris Garville, CEO
Contact Us
We'll get back to you right away.
Or fill out the form below. We'll get back to you within 1 business day or faster.
---
We began operations in New York City, 120 Wall Street, where the international banks and several consulates were located. The first program we worked was the Bell Textron License Agreement with Agusta in Italy. COC performed all the procurement and logistical support of the parts and components that went to Agusta for assembly. As these Agusta Bell helicopters began operating in all far reaches of the world, the operators began to need spares. Agusta only assembled these aircraft, Bell told these operators that COC performs procurement and logistics internationally. So, these operators came to us. But not just for Bell spares, they came with lists for all their needs – fixed wing, ground support etc. COC began supporting over 40 countries with spares, repairs, training for US manufactured military aircraft.
In 1992, Northrop Grumman approached us. They had acquired Westinghouse APG66 and 68 radar product line. Northrop's plan was to sell upgrades to F-5s using the APG68 radar. Countries balked at this because they felt Northrop hadn't supported their standard spares requirements and paused at upgrading an aircraft where spares support was lacking. The production of F-5s at Hornet Way in El Segundo, CA ended in 1990. Now, Northrop was building 50% of the F-18. Northrop needed a resource to provide spares support to these 23 operators. Teaming with COC provided them with the capability to do this. In 1992, we became Northrop Grumman's Licensee for Spares Support on F-5 and T-38 aircraft. The licensee program wound down in 2004, and Northrop moved on to newer programs and acquisitions.
Today COC continues to support NGC as an Approved Supplier. We are AS9100 Rev D, approved globally by Airbus Defense, and approved on F-5 by the US Navy. Our upgrades and innovations include COC designed F-5 parking brakes, anti-skid braking systems, canopy refurbishment and upgrade, complex structural spares, rebuild of leading edge flaps, rudders, main wing panels, landing gear and more